Why youth mental health matters: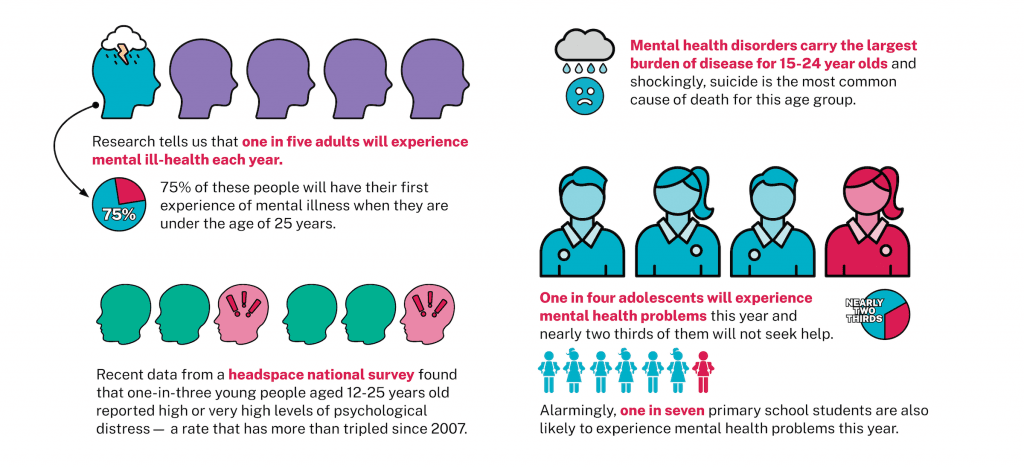 What The Resilience Project delivers:
These statistics drive our commitment to teach positive strategies to help people build happiness and resilience. We are especially committed to delivering programs in early learning centres as well as primary and secondary schools – settings the recent Victorian Royal Commission and Productivity Commission revealed as having the biggest unmet need.
We are grateful and proud to have delivered wellbeing programs to over 1500 schools and early learning centres across Australia. Our schools program has been designed by teachers for teachers, and has been evaluated by the University of Melbourne.
Through presentations, student curriculum, teacher resources and digital content, The Resilience Project's Education Programs support mental health in the classroom, staffroom and family home.
The research is clear; the more positive emotion you experience, the more resilient you will be. For that reason we focus on three key pillars that have been proven to cultivate positive emotion; Gratitude, Empathy and Mindfulness (GEM), with Emotional Literacy being a foundational skill to practise these strategies.
The Resilience Project programs:
Education bookings for 2024 are now open. Enquire for more information, and confirm your place.
Download our brochure for more details.
University of Melbourne evaluation
Check out the key findings from this independent evaluation, and see the impact of our current program.
Read about Rod Jackson's GEM journey at Bentley Park College.