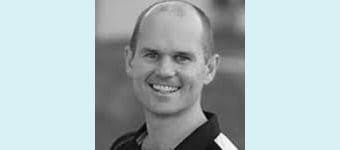 Australian Cricket Team Sports Psychologist
Michael has been the Lead Psychologist at Cricket Australia since 2008.
Michael has previously held positions as a Senior Psychologist at the Australian Institute of Sport, the Queensland Academy of Sport, and as a Sport Psychology Consultant for the Australian Sports Commission.
He has over 15 years of experience providing psychological service to elite sporting programs within Australia and has worked with athletes, coaches, and officials from sports including Swimming, Netball, Rowing, AFL, Rugby League, Rugby Union, Soccer, Triathlon, and Cycling.
Michael has completed his Professional Doctorate in Psychology (Sport & Exercise) and conducted research into areas such as performance routines, motivation, pre-competition emotion and arousal state, and has presented his research findings both nationally and internationally.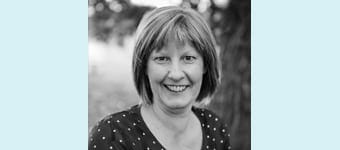 Dr Carol Ann Clifford is a Clinical Psychologist who has extensive experience assessing and treating social, emotional and behavioural difficulties in children and their families.
Carol Ann has worked in a range of clinical settings including paediatric hospitals and universities in the UK, and currently works at a Children's Psychology Clinic and Primary School in Melbourne.
Passionate about making a difference to the health and well-being of young people and their families, Carol Ann brings with her an understanding of how mental health affects children in the school setting.
Carol Ann and her dog, Archie, recently completed a Therapy Dog and Handler course and enjoy walking on the beach together in their spare time!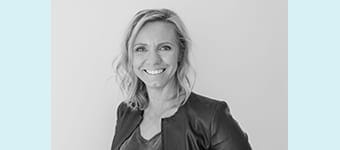 Digital Health & Wellness Expert
Dr Kristy Goodwin is one of Australia's leading digital health and wellness experts. She's the author of Raising Your Child in a Digital World, a speaker, researcher and media commentator.
She translates the latest research into practical and digestible information for parents who want peace-of-mind and evidence-based information about parenting in the digital age and for educators and health professionals who are navigating the digital world with kids and teens.
Dr Kristy is a former lecturer at Macquarie University and University of Notre Dame and has worked as a primary school and early childhood teacher for fourteen years in a range of educational settings in Australia and Asia.
In 2004 Kristy was awarded a NSW Quality Teaching Award and in 2007 was awarded an Australian Postgraduate Scholarship for her doctoral studies at Macquarie University where she completed a PhD on the impact of digital technologies on young children's learning.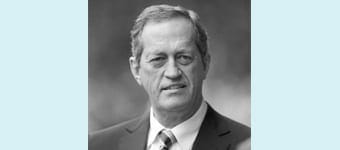 Professor of Sports Medicine, La Trobe University
Peter is a specialist sports and exercise physician and the founding partner at the Olympic Park Sports Medicine Centre in Melbourne. Peter is a world renowned sports medicine clinician and researcher. He has recently been Head of Sports Medicine and Sports Science at Liverpool Football Club and Team Doctor for the Australian cricket team.
Peter has published widely internationally with a number of books, book chapters and over 90 original research articles. He is also the founder of SugarByHalf, a campaign to reduce the intake of added sugar and has recently published a book A Fat Lot of Good.
His contribution to sports medicine has been recognised by the award of the inaugural Citation for Distinguished Service by the Australian College of Sports Physicians and the Citation Award of the American College of Sports Medicine. In 2006 Peter was awarded the Medal of the Order of Australia (OAM) for services to sports medicine.
Professor of Public Health, University of Melbourne
Rob Moodie is currently Professor of Public Health at the College of Medicine, University of Malawi, and Professor of Public Health at the University of Melbourne's School of Population and Global Health (MSPGH). Prior to this he was the Director of Teaching and Learning at MSPGH, and before that was the inaugural Chair of Global Health at the Nossal Institute.
He was trained in medicine and public health and worked in refugee health care in the Sudan for Save the Children Fund and Medicins Sans Frontieres. He was CEO of VicHealth from 1998-2007, and from 2008-2011 he chaired the National Preventative Health Taskforce in Australia. He now chairs the Gavi Vaccine Alliance's Evaluation Advisory Committee, and advises the World Health Organization in the areas of Non Communicable Diseases and Health Promotion.
He has co-edited and co-authored 4 books including Promoting Mental Health, Hands on Health Promotion and his most recent, Recipes for a Great Life written with Gabriel Gate.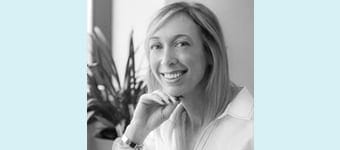 Founder of Sydney Anxiety Clinic and Doctor of Clinical Psychology
Dr Lowinger is CEO and Founder of the Sydney Anxiety Clinic, a leading anxiety treatment clinic for adults, children and teens. Her doctoral research is on anxiety with further expertise gained at Boston Children's Hospital, St Vincent's Hospital Anxiety Disorders Clinic, Sutherland Hospital and more.
Jodie is also CEO and Founder of Mind Strength Coaching and Consulting. She has worked at PwC, Macquarie Bank, Harvard University and has consulted to organisations including CBA, Lend Lease, GWF, Studiocanal, Sydney Trains, Ray White, Vittoria Coffee, American Express and more. Jodie is also Performance Coach for Xinja Bank.
On top of all this, Jodie also works with schools across Australia to build student and teacher resilience, mental health, wellbeing, productivity and performance. She coaches principals and presents to students, teachers and parents on digital technology, cyber safety, bullying, reducing risky behaviours, boosting resilience, wellbeing and mental health, emotional intelligence and a growth mindset. She is National Ambassador for StreetWork, a charity to mentor troubled teens and turn young lives around.