If you want to learn to ride a skateboard or get better at maths, you need to practise. It's the same when you want to feel happier!
Here are some easy ideas to give Gratitude, Empathy, Mindfulness and Emotional Literacy a try every day. Because the more you practise, the better you will feel.
Draw or tell someone about something that made you feel good today. It could be something as simple as patting a nice dog or as big as winning a running race! Try to do this at the end of every day.
Keep an eye out for how others are feeling today. Maybe you could invite a classmate who doesn't have anyone to play with at lunchtime to join you. Or if a family member seems a bit sad, give them a hug. Try to show empathy to at least one person every day.
Spend some time each day on a quiet activity, like a puzzle, colouring in, drawing or LEGO. These are good breaks for your brain – and fun too!
During dinner, play an emotion guessing game – asking each family member to pull a face of an emotion they felt that day and see who can name the emotion first!
Activities to try this month
An activity that is fun, creative, mindful AND leaves you with a cute gift that you can give to a friend or family member after? Let's give Origami a try!
Coming from Japanese culture, Origami is the art of folding paper to create different shapes, objects and animals. A little bit like mindful colouring, you need to focus on the present moment and keep your attention on one thing at a time while making Origami. This can help calm your mind and relax your body (while still having heaps of fun!).
The best part about Origami is that it doesn't matter if you can't do it perfectly each time. It's about practising and focusing on the paper — how it looks, what it feels like, what shape it's becoming.
TIP: Click on the "+" button to do the activity
Tap on the "+" button to do the activity
Below are two patterns for you to try by yourself or share with a friend or family member. All you need is a square of paper. Have fun!
Getting nice and sweaty with daily exercise and physical activity isn't just good for your physical health. It can actually help you sleep better, boost your mood and energy levels, and even improve your concentration in other areas like school work and music lessons!
You should aim to do 60 minutes of exercise each day. This can include playing games at recess and lunch, joining an after-school sport, and walking with your pets or family.
TIP: Click on the "+" button to do the activity
Tap on the "+" button to do the activity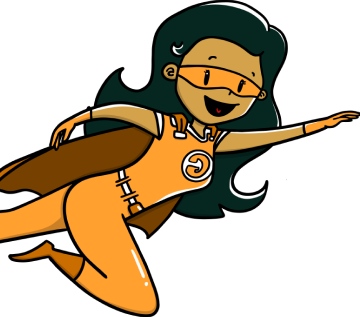 Hold onto your hats and get ready to giggle — it's time for GEM TV starring the outrageously energetic Martin Heppell! Each episode explores a different evidence-based principle linked to positive mental health — Gratitude, Empathy, Mindfulness, Emotional Literacy and Connection — while being fun and engaging for children in primary school and younger.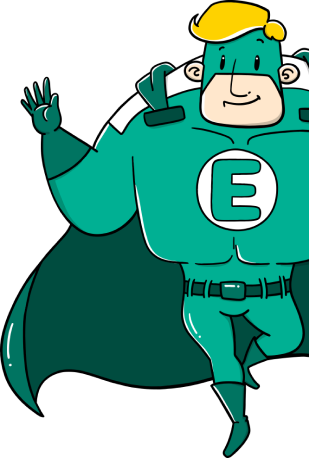 The Resilience Project delivers emotionally engaging programs to schools, sports clubs and businesses, providing practical, evidence-based mental health strategies to build resilience and happiness.