In 2008, I was fortunate enough to spend a few months living and volunteering in the far north of India. In this desert community, there was no running water, no electricity and no beds; everyone slept on the floor of their hut. Despite the fact these people had very little to call their own, I was continually blown away by how happy they were.
It was this experience, and subsequent post graduate studies, that led me to some pretty simple conclusions about the things that we need to be doing here in Australia if we want to be happier. I learnt from this village that practicing Gratitude, Empathy and Mindfulness leads us to a happier more fulfilling experience. Once I discovered these three principles were also evidence-based, I decided to share these simple and highly effective wellbeing strategies in  a program for schools. Ten years on, having worked with over 1,000 schools, it turns out it wasn't just schools that wanted to hear this message! I am grateful to work with teachers, students, parents, workplaces, community leaders and sporting clubs every day.
Hugh van Cuylenburg, Co-Founder and Presenter, The Resilience Project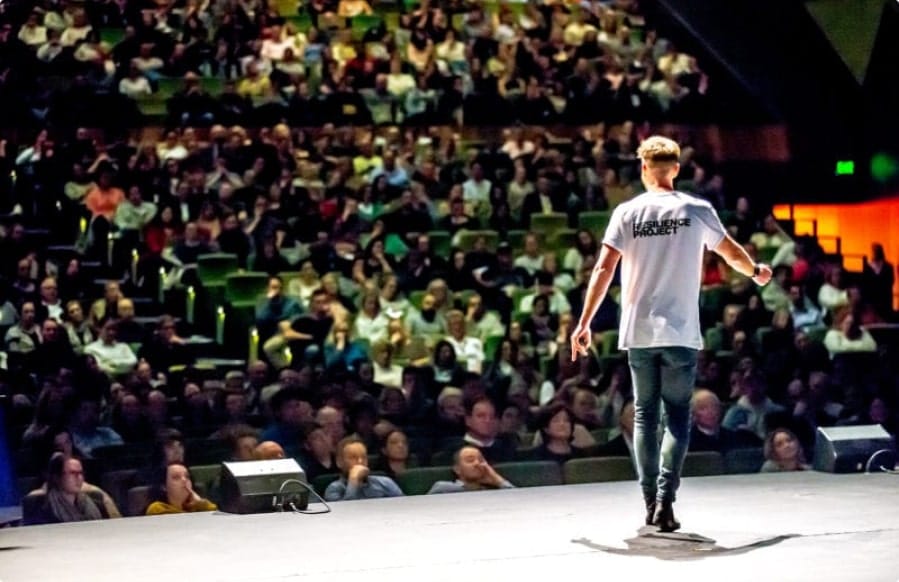 The Resilience Project delivers emotionally engaging programs to schools, sports clubs and businesses, providing practical, evidence-based mental health strategies to build resilience and happiness.
Through presentations, school curriculum, events, the TRP App, and Wellbeing Journals, we share the benefits of Gratitude, Empathy and Mindfulness, and easy ways to practise these in everyday life. We also incorporate Emotional Literacy, Connection and Physical Health education and activities as they are foundational contributors to positive mental health.
To teach positive mental health strategies to help people become happier
1 in 4 adolescents have a mental illness
1 in 7 primary schools kids have a mental illness
1 in 5 adults will experience mental ill-health throughout the year
65% of adolescents do not seek help for mental illness
Australian Cricket, Netball & Soccer Teams, all NRL clubs, and multiple AFL teams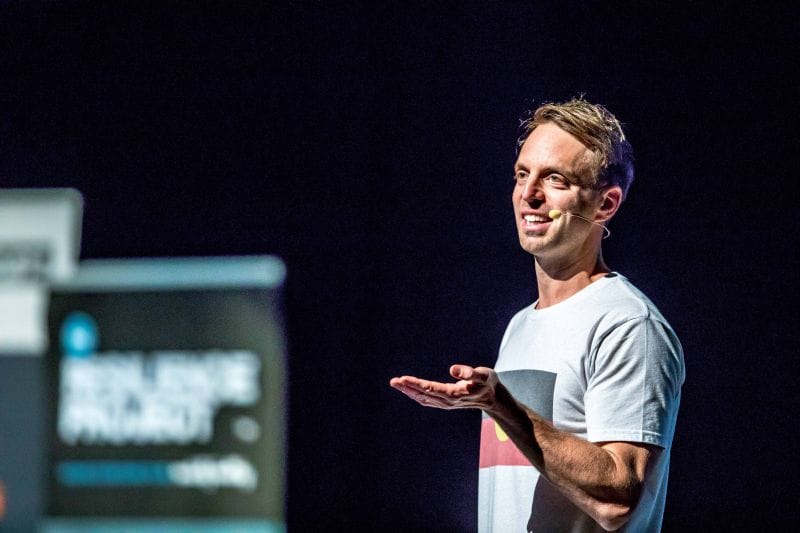 Founding Director/Facilitator
Hugh has been working in education for over 15 years, teaching both primary and secondary in a range of educational settings. The highlight of his teaching career was the year he spent in the far north of India volunteering and living at an underprivileged school in the Himalayas. It was here that he discovered resilience in its purest form.
Inspired by this experience Hugh returned to Melbourne and commenced working on his own program for schools. 'The Resilience Project' was born. Having completed his post graduate studies, looking at resilience and wellbeing, Hugh has developed and facilitated programs for over 900 schools Australia wide.
In 2015, the National Rugby League asked Hugh to run workshops at every club in the competition. Since then, he has worked with the Australian Cricket Team, the Australian Netball Team, the Australian Women's Soccer Team, The Jillaroos and 10 AFL teams. Beyond the team environment, Hugh has been lucky enough to work one on one with individuals such as Steve Smith, Dustin Martin and Billy Slater. He currently works closely with the Port Adelaide Football Club.
In addition to his work in schools and elite sport, Hugh has presented to over 500 corporate groups as a keynote speaker and developed comprehensive programs for a range workplaces across different sectors.
Hugh is a best selling author and co-host of the popular podcast, The Imperfects.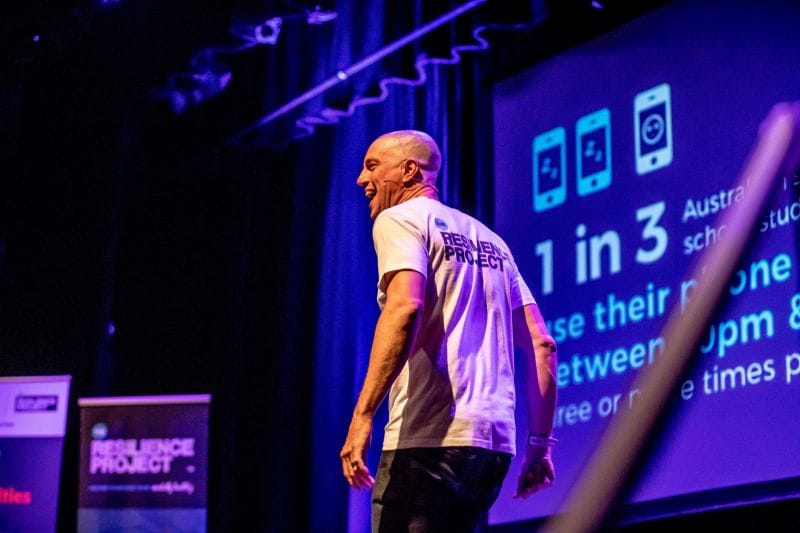 Martin's background is unique. He spent a considerable amount of time growing up in Borneo living with a Dayak headhunting tribe. He was also educated in different parts of South East Asia and has been heavily influenced by the morals and values that he and his family were immersed in whilst living with the Dayaks.
After finishing high school in Melbourne, Martin spent 6 years in the AFL and SANFL systems playing for the St Kilda, Melbourne and Norwood Football Clubs. Following this, he travelled the world backpacking for nearly 3 years. Upon return to Australia, Martin studied primary teaching at Melbourne University. After completing his degree, he taught 1/2 and 5/6 year levels for 4 years before being promoted to Assistant Principal at Auburn Primary, where he focused on Student Wellbeing, Educational Leadership and Change Management.
After 4 years as Assistant Principal, he joined The Resilience Project. Since 2016, he has conducted over 1,700 presentations across Australia to key stakeholders at schools and their communities, corporations and elite sporting organisations including the AFL, NRL and the A-League.
He especially enjoys situations that present challenges and require an optimistic focus to address. He is passionate about children being raised in a supportive and encouraging environment that evokes self-confidence and a zest for life. His presentations are original and energetic.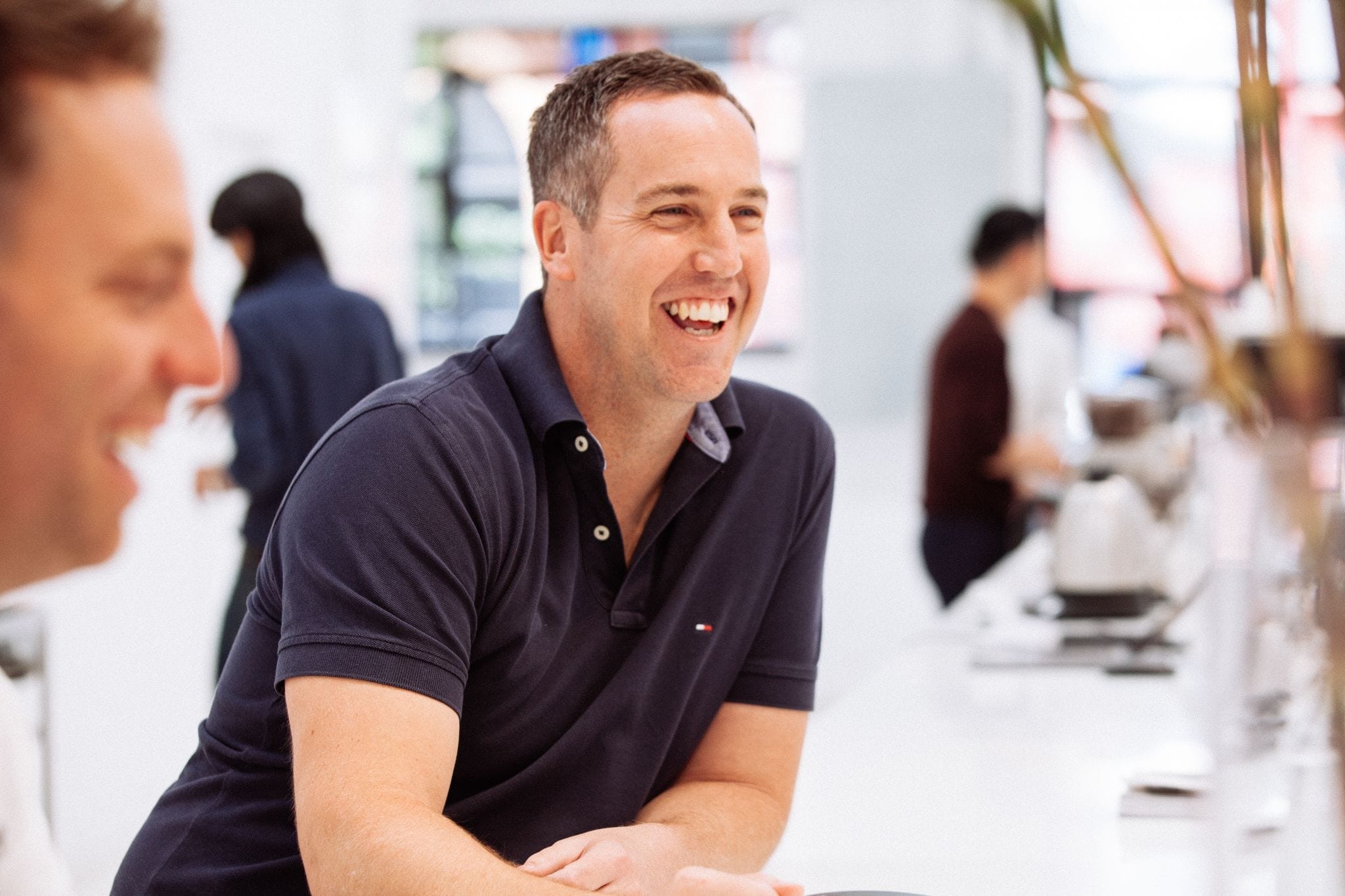 Ben joined TRP as General Manager in 2017 and was excited to have the opportunity to positively impact the wellbeing of young people and school communities all across Australia. 
Prior to joining TRP, he was an executive at SEDA Group as General Manager Marketing & Communications. Throughout his time at SEDA, Ben played a lead role in seeing the organisation grow from 160 students to over 2000 students nationally. Ben has also held a broad range of senior leadership and executive roles throughout his career in the education and sports industries including teaching, educational leadership, student admissions, marketing and communications. 
Ben has a genuine care for people and is passionate about helping them to achieve their full potential.
Head of Program Operations
Prior to joining TRP, Maddie worked as the General Manager at job-search site, EthicalJobs.com.au, overseeing Marketing and Communications, Product Development, Business Development, Customer Service and Operations. She also spent five years working in New York for branding agency, Universum, across a number of roles, including Global Head of HR and Sales Operations. 
Throughout her career, Maddie has been a champion for people-centric business strategies and is committed to helping others reach their full potential.
Passionate about mental health and social equity, Maddie is thrilled to lead TRP's operations, enabling us to reach even more people and build happiness.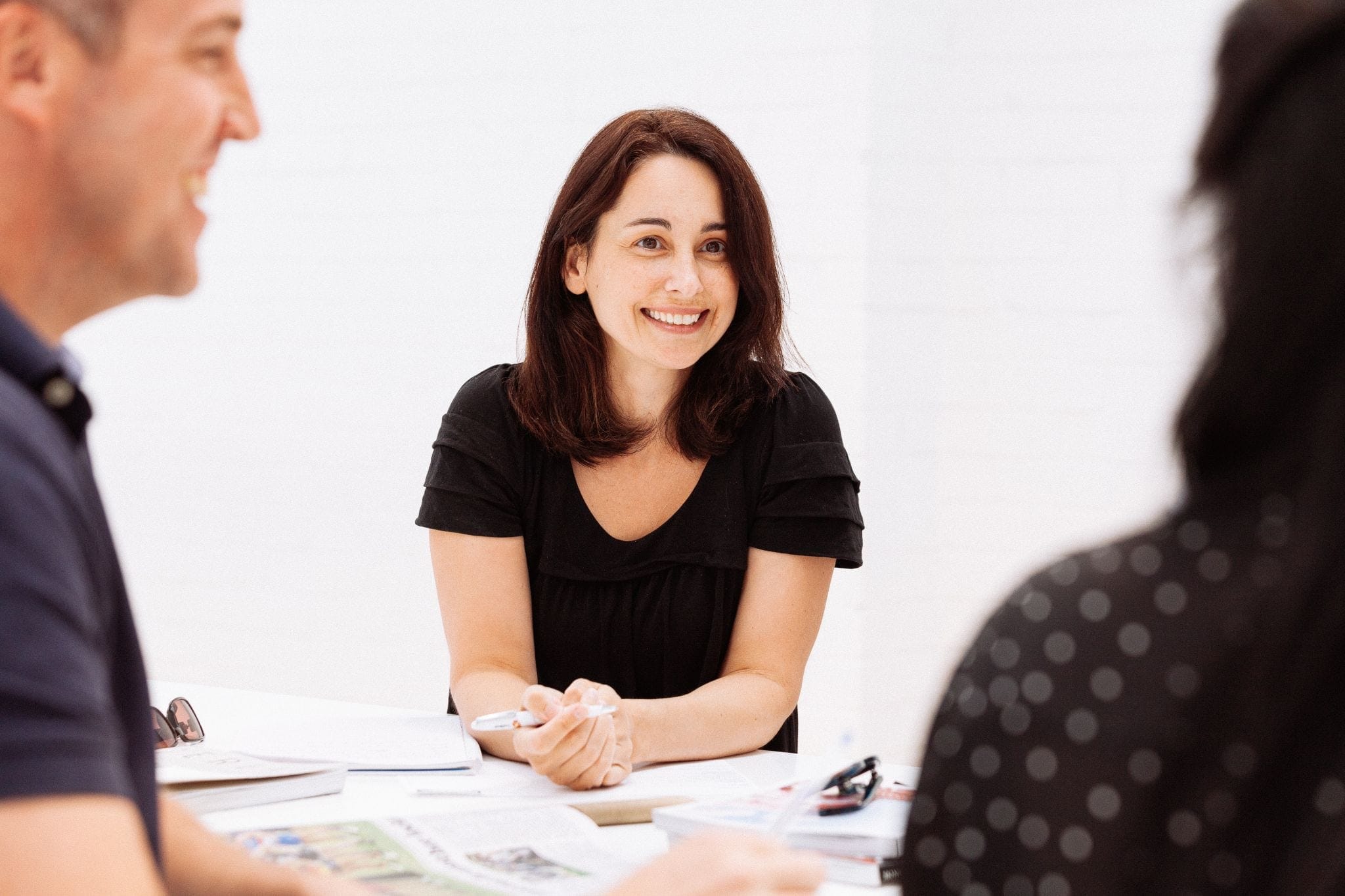 Partnership & Development Manager
Laura brings to The Resilience Project a very strong Customer Service background as well as highly skilled training capabilities and customer database expertise.
She is committed to the health and wellbeing of children and adolescents and outside if The Resilience Project she volunteers for Save the Children, supporting children in Australia to reach their full potential.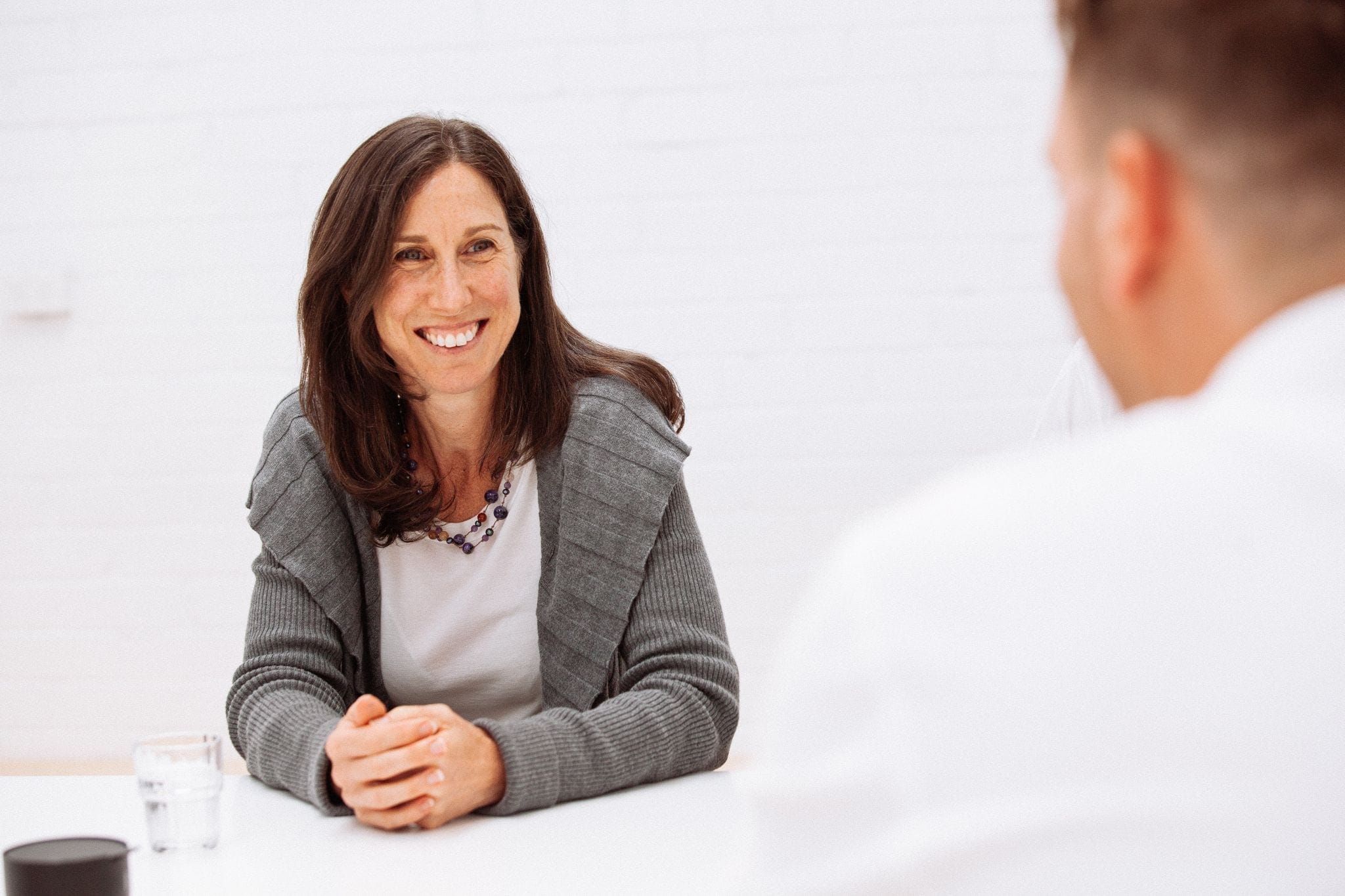 With Bachelor qualifications in Accounting and a CPA , Helen brings a systems oriented approach to ensuring the finances of TRP are in order. After joining TRP mid 2017 Helen has seen TRP grow and develop and loves seeing the improvements the expanding team has made along the way.
Helen has a strong affinity with the positive and practical message of TRP and is pleased to be part of the team which enables it to be spread far and wide.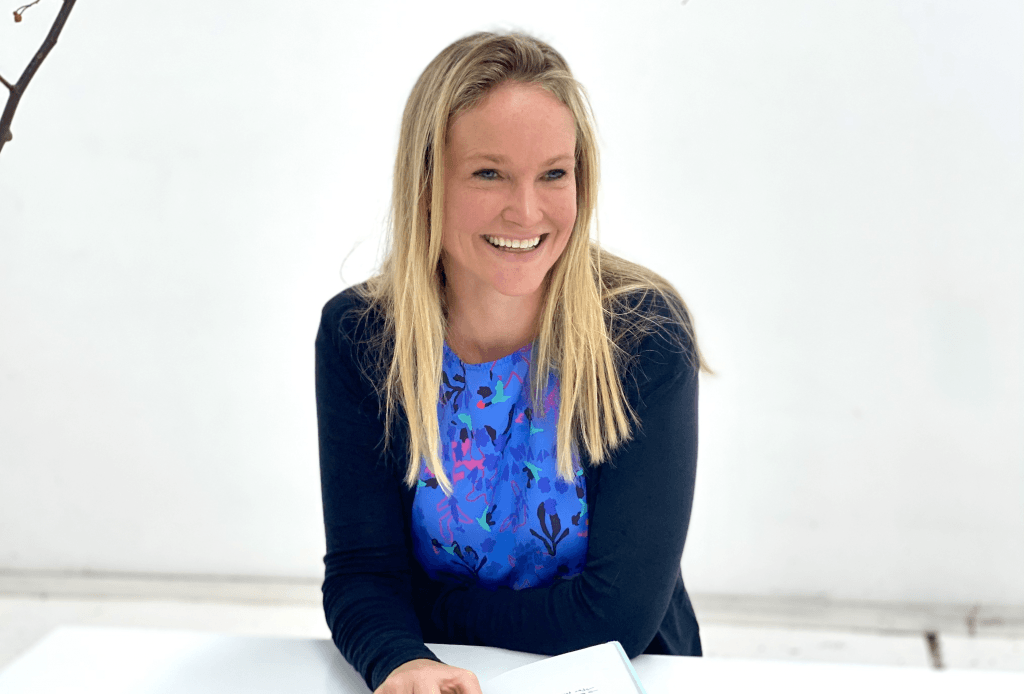 Head of Strategy & Development
Prior to joining TRP, Kim worked in the corporate sector for 12 years, predominantly in sales and general management. She had the privilege of working with Nestle for eight of those years working across various business units, markets and customer segments.
She then joined The Reach Foundation in 2013, where she found her passion for proactively supporting young people to thrive. She worked in business strategy and corporate partnerships, before she developed a business case to launch a social enterprise (Wake by Reach) that would assist The Reach Foundation in becoming more self-sustainable and extending their programs to an adult audience. In the last 18 months with Reach, Kim also took on the role of Government Relations and Strategic Partnerships, believing that the best and most sustainable support for young Australians comes through collaboration.

Kim looks forward to continuing her passion for supporting all people to become happier and more resilient through practicing critical life skills and human connection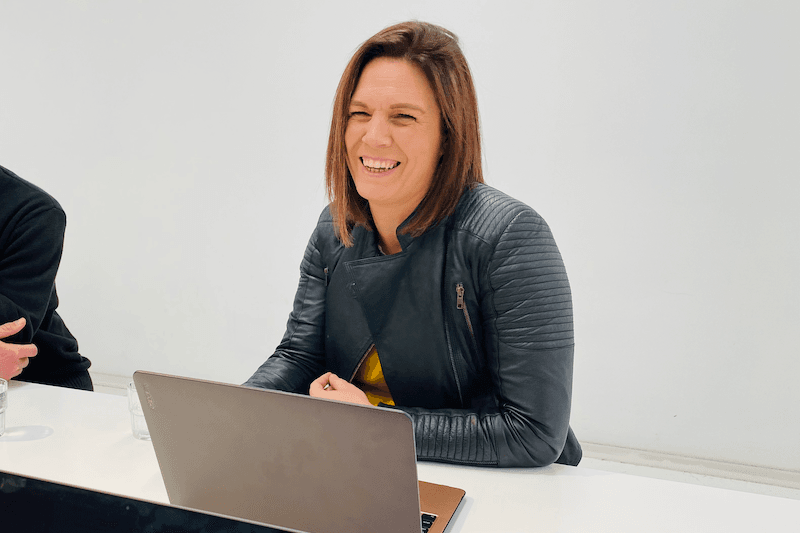 Prior to joining TRP in March 2021, Dawn had many varied roles in Sales, Marketing, Management, HR and workplace culture.
A talented problem solver, keen adventurer and lover of the outdoors, Dawn seems to be naturally gifted at creating space and organisation in a way that completely reduces overwhelm when large competing priorities are at play.
Having travelled extensively, she is enthusiastically driven to improve the lives of others and have a positive impact on global communities, in particular empowering women to improve their mental wellbeing and thrive in all areas of life. This passion ensures that she finds the time to volunteer regularly for an organisation called Free to Shine, working to educate young Cambodian girls and help to prevent human trafficking.
Office & Operations Manager
Sarah joined TRP in April 2021 as the Office and Operations Manager. 
With a background in operations, events and project management, Sarah has held management positions across a variety of businesses in the corporate sector. Having had her own business, she is passionate about working with people, delivering great service and business improvement.
Since working at Boroondara Community Outreach with some incredible people experiencing homelessness, Sarah is driven to see an improvement in mental ill-health prevention, social justice and would like to see an end to homelessness.
Facilitator & Content Manager
Lucy has been working in education for 12 years and continues to be deeply passionate about supporting people in becoming critical problem solvers, exceptional communicators, resilient individuals with a developing sense of who they are and who they wish to be.
Prior to joining TRP in December 2021, Lucy worked in a combination of primary, residential and outdoor education settings with her most recent role being at The Man Cave as a Subject Matter Expert.
Her desire to further understand how to best support the wellbeing of those around her prompted Lucy to complete her Masters in Education (Student Wellbeing)… and her character strength of 'Love of Learning' has led to her ongoing study in the area of psychology.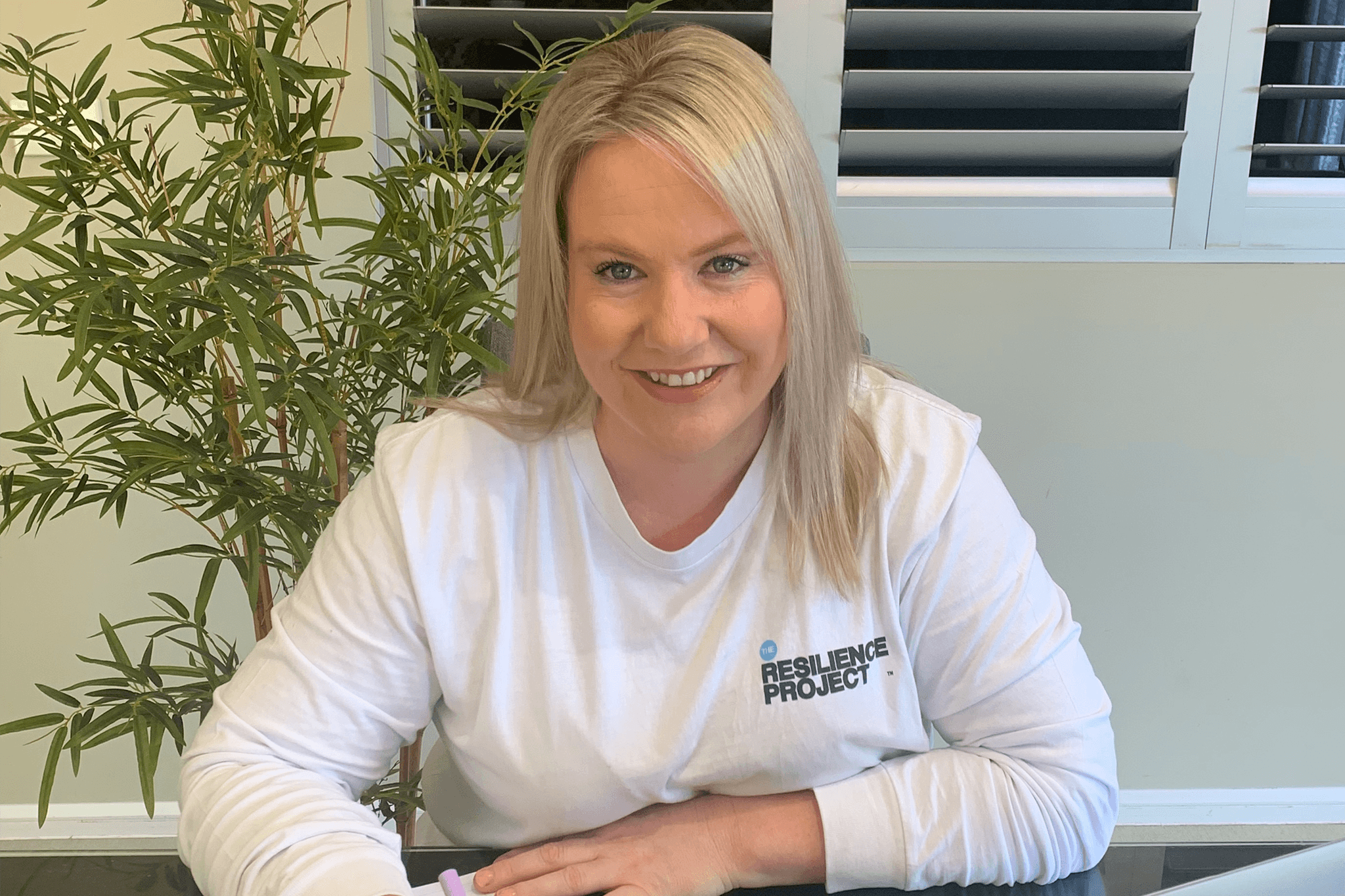 Belinda has spent her working life helping at risk young people and their families. She began her career as a family services worker in child protection and Mackillop family services. After seeing first-hand the incredible impact that schools and teachers had on the families she worked with, she was inspired to complete a Graduate Diploma in Secondary education and moved into the education sector as a teacher and Student Wellbeing coordinator.
Belinda's passion for prevention and health promotion grew and she went on to complete further studies in health promotion. She has since been involved in several community education programs  including the AFL Respectful Relationships program and Baby Makes 3. Belinda has been integral in pulling together and updating all of our school curriculum materials and her role as Education Manager provides the perfect mix of working in prevention and education. 
Teaching and Learning Advisor
Leah made the move from Newcastle NSW to Melbourne to study Primary Education. She secured a graduate position at an inner east Primary School and spent five years teaching whilst taking on leadership roles of Whole School Literacy Leader and Senior School Coordinator.
After taking a year off with her husband backpacking to all seven continents, she returned to complete her Masters of Education at the University of Melbourne to focus on Instructional Leadership, Trust, and Change Management. During her three years of experience as an Assistant Principal, Leah's passions lay in challenging and supporting staff and students to love learning and discover their full potential.
Working with The Resilience Project since 2020, Leah continues to bring that passion to life in the Mental Health space creating opportunities for people to reflect on, strengthen, and share their own wellbeing journeys.
Schools Partnership Manager
Antony joined TRP in 2017 and has loved contributing to helping schools support the wellbeing of their communities. Prior to joining TRP, Antony trained as a Health and Physical Education teacher and finished his degree at ACU in 2014. Working at Mount Alexander College in Melbourne's inner suburbs, Antony assumed a leadership position in Student Wellbeing and quickly realised why he decided to teach in the first place. He is absolutely committed to helping young people be their best, by being happy!

Outside of TRP, Antony is a proud father of Maeve, his one year old daughter, and a cricket enthusiast who is involved at Melbourne University Cricket Club.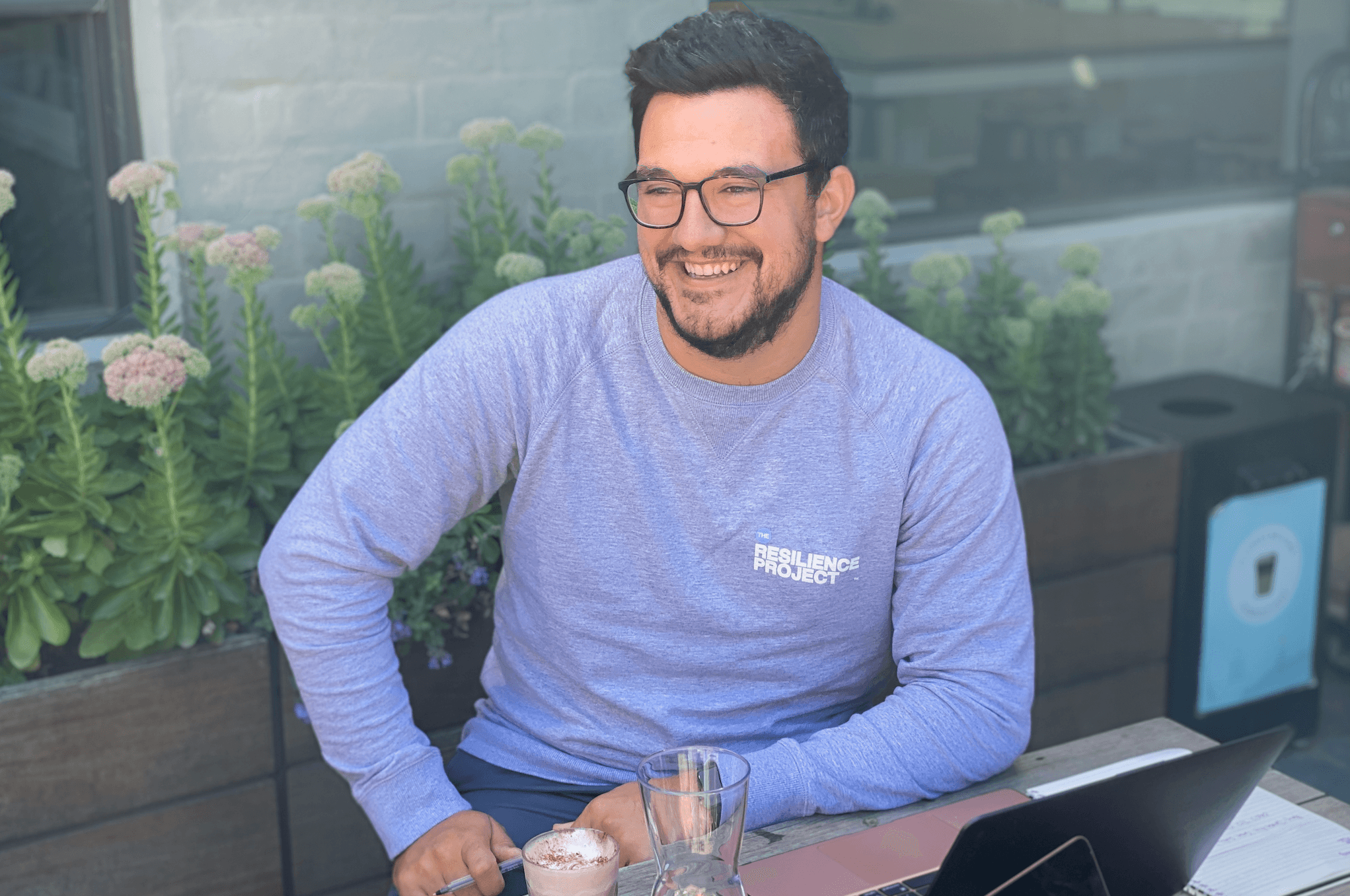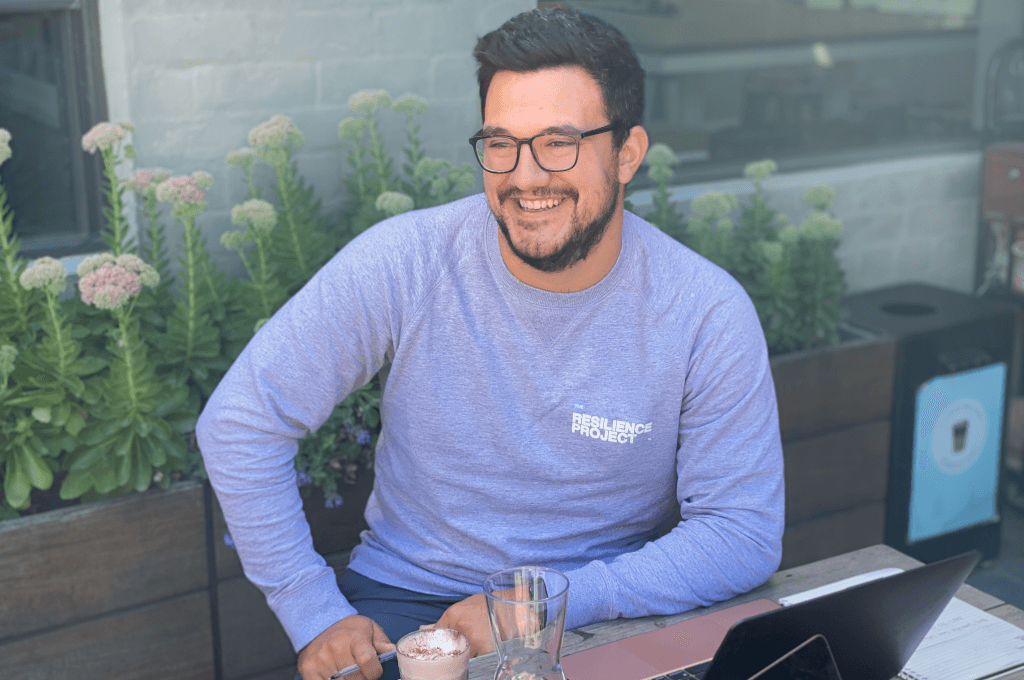 School Partnership Manager
Elias is a qualified teacher who, for the last two years, has been teaching in a remote indigenous community in the Tiwi Islands.
Whilst up north, he worked with a range of at risk students and made some incredible inroads in helping the mental health and wellbeing of his students and the wider community. Prior to this, he taught at a primary school in Melbourne where he co-led the Student and Wellbeing team.
Elias' passion for helping young people and making a difference drives him immensely. He loves his sport and is a diehard Richmond supporter. He also plays and coaches cricket and enjoys getting out for a fish and some camping during his down-time.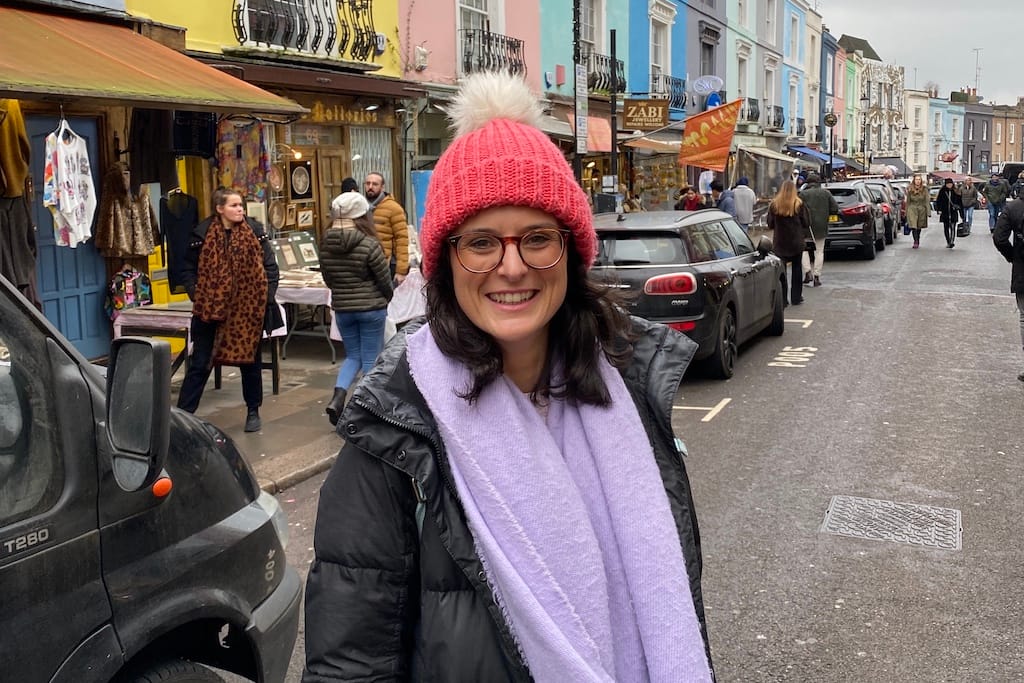 School Partnership Manager
Phoebe has been working in education for 10 years, both inside and outside of the classroom. Having completed her Diploma of Education in 2012, she taught across regional Victoria in both primary and secondary settings, before moving abroad to teach in London in 2017.
Whilst there, she worked at a variety of schools in central London before moving across to education recruitment at anzuk Education. Phoebe worked closely assisting schools across the north eastern boroughs of London, whilst also supporting Aussie and Kiwi teachers who made the move to the UK. Combining her passion for wellbeing and education, she also led the webinar and podcast program, which focused on ways to support teachers and those in the school community across a variety of areas including wellbeing, mental health, and inclusion and diversity.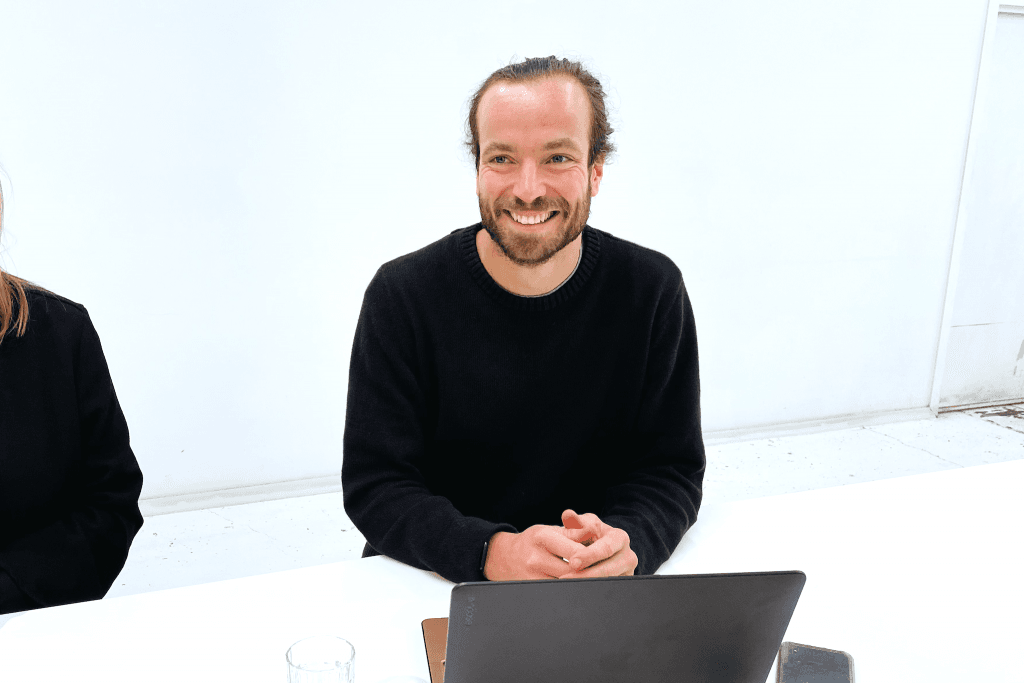 School Partnership Manager
Peter is passionate about improving the lives of others and has worked in the education and wellbeing space both in Australia and overseas. He has been previously involved in the Primary Prevention space whilst at the Alcohol and Drug Foundation, while his last two years prior to TRP were as a teacher and wellbeing leader at an all girls school in Melbourne.
Peter is currently studying a Masters of Education (Leadership, Management & Wellbeing) at Melbourne University, and enjoys endurance sporting events (marathons + bike rides) which raise funds for social enterprises.
Marketing & Communications Manager
Bringing some great experience from previous roles in education and sport, Alisha came onboard at TRP in January 2020 as the Senior Marketing & Communications Coordinator.
With former positions at St Aloysius College (Adelaide), Vicsport, Carlton Football Club and the Victorian Amateur Football Association, teamed with ongoing work with Motorsport Australia, Alisha strongly believes in the power of community engagement and loves building meaningful connections with others.