Join us for our 2022 Teacher Seminars in Melbourne (May 10th) and Sydney (June 9th) - Professional Learning you don't want to miss!
The Resilience Project has partnered with over 1,000 schools around the country, teaching simple and practical mental health strategies.
For the first time in 2022, The Resilience Project will be hosting two separate teacher seminars in Melbourne and Sydney – empowering more educators than ever before to look after their wellbeing while also giving them the tools needed to improve their students' mental health.
Join The Resilience Project founder, Hugh van Cuylenburg, partner Martin Heppell and the TRP Team for this engaging and practical day focussed on resilience and education.

Tuesday 10 May 2022
9.30am – 3.15pm
Melbourne Convention & Exhibition Centre
Thursday 9 June 2022
9.30am – 3.15pm
International Convention Centre Sydney

Who are the Teacher Seminars for?
The Teacher Seminar is a fantastic opportunity for all educators (secondary, primary or early childhood) who:
The Teacher Seminars help educators...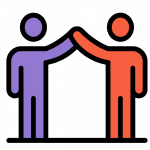 Develop positive mental health habits and build resilience.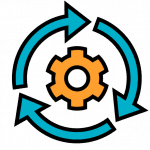 Build resilience in their students through simple daily activities.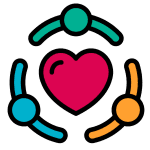 Help parents support their children to become more resilient.
Schedule & Session Information
Session 1: Discovering Resilience
Session 3: Teacher Wellbeing Workshop
Session 4: Authentic Connection
SESSION 1: DISCOVERING RESILIENCE
Presenter: Hugh van Cuylenburg (Founder)
Hugh will share the importance of wellbeing and strategies to practise Gratitude, Empathy and Mindfulness (GEM) – the evidence-based principles linked to positive emotions and mental health.
SESSION 2: TEACHING RESILIENCE – THE RESILIENCE PROJECT IN ACTION
Presenter: Elias Karageorgiou (School Partnership Manager)
This workshop is designed to inspire your teachers with new ideas & resources to support their students' wellbeing.
SESSION 3: TEACHER WELLBEING WORKSHOP – LOOKING AFTER OURSELVES
Presenter: Leah Stevenson (Teaching & Learning Advisor)
This workshop gives educators an opportunity to put themselves first, reflect on their current self-care practices and develop an individual wellbeing plan.
SESSION 4: AUTHENTIC CONNECTION
Presenter: Martin Heppell (Partner & Presenter)
Martin will share the power of embracing vulnerability, imperfection and passion to building connection – and the positive impact this can have on us both personally and professionally.
SESSION 1: Discovering Resilience
10:00am – 11:15am

Hugh van Cuylenburg - The Resilience Project Founder

The 'Discovering Resilience' presentation addresses how to focus on providing practical strategies to build resilience and develop positive mental health in an education environment.

Morning tea: 11:15am –11:45am
SESSION 2: Wellbeing workshop & curriculum activities
11:45am – 1:15pm

Leah Stevenson - Teaching and Learning Advisor
Antony Keely - School Programs Manager

We understand how busy life is as a teacher! The Teacher Wellbeing Workshop will provide strategies to look after yourself linked to the program pillars of gratitude, empathy and mindfulness. You will also be provided with a number of practical learning activities, including some great games, ideas and resources you can take into your classroom.

Lunch: 1:15pm – 2:00pm
SESSION 3: Building strong connections in your school community
2:00pm – 3:15pm

Martin Heppell - The Resilience Project Partner & Presenter

Strong connections with students, colleagues and parents are key to a positive school culture. They help us to become better leaders, role models and educators. In this session, you'll be provided with ideas and practical strategies to develop authentic connections across your school community - and beyond.

Day Concludes: 3:15pm